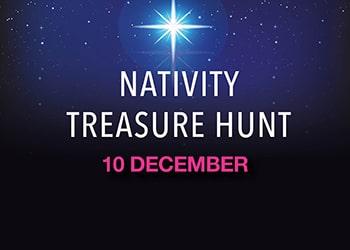 Christmas Nativity Treasure Hunt and Christingle Carol Service
Join us for a nativity treasure hunt.
11.30am - Nativity Characters will be placed around the town to tell about their role in the Christmas story. The event will start by the Canopy of Light with Angels introducing and giving out the trail's detail. Other characters will be based in buildings around the Town for children and families to find. Once the trail is completed, children and families will be able to go on Community Square where there will be a stable, dress up and take pictures on their phones as a Nativity Tableau.
Christingle Carol Service at Emmanuel Baptist Church at 1pm and 3pm.