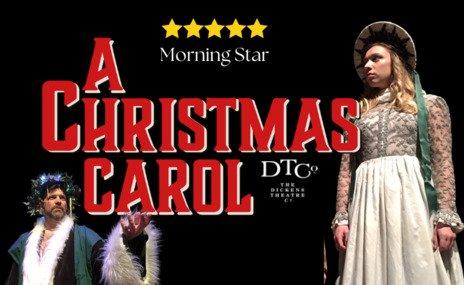 For one weekend only, the Dickens Theatre Company will perform Dickens' Christmas Carol at Gad's Hill Place, his former home.
Brought to you by the Dickens Theatre Company, the unique adaptation of Dicken's classic novella presents two actors taking on every role in a fast-paced & action-packed 75-minute production.
Tickets are £30 per person and include mulled wine and mince pies on arrival, plus a glimpse of Dicken's study and other ground floor rooms before the performance starts.
Please note that access to the house is only possible via stairs and could cause accessibility issues.
Visitors will have to park in the school's visitor car park at the back of the house on Crutches Lane.
Another performance will take place on Sunday 18 December at 2.30pm.