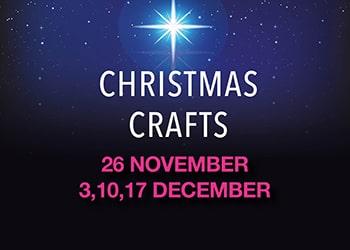 Christmas craft activity workshops at the Borough Market.
Come and take part in our Christmas craft activities, a different activity every week in the Snug area at Gravesend Borough Market.
We'll be making Angels, Christmas trees and all sorts with professional artists.
These workshops are for children aged 4 to 10. All children must be accompanied by an adult at all times.
£2.50 per booking, which can be made via our online form.
26th November - Seasonal Christmas Craft activities for children
27th November - Making a hanging bauble for your Christmas tree
3rd December - Make a Nativity Angel or Shepherd to take along to the Town Centre Nativity
4th December - Family craft session making decoupage and lino cut Christmas labels
10th December - Make a Christingle lantern to take along on our Town Centre Nativity
11th December - Family craft sessions making hand sewn Christmas decorations
17th December - Seasonal Christmas Craft activities for children
18th December - Family craft sessions with hand painted decorated Christmas bottle