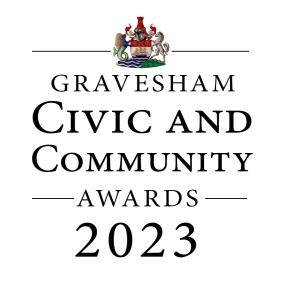 Nominations are open for the 2023 Gravesham Civic and Community Awards.
Gravesham's Annual Awards scheme is the council's opportunity to celebrate and recognise the contribution of people living and working in Gravesham to the community in a voluntary capacity.
If you know of an individual, a local group, business, or even a whole street that has gone the extra mile and made a difference do please nominate by completing the online form.
All nominees must either live, work or study in the borough. Their work or involvement must be in a voluntary capacity.
Please give a detailed explanation including examples to support this nomination as this is the only information used to assess the nomination.
Examples could include:
Brought credit or benefits to the town or people
Gone the extra mile to provide services and improve the quality of life for local people or an individual
Benefitted the community through volunteering activities/ fundraising to deliver a specific project
Winners will be selected by a panel consisting of the Mayor and community representatives.
The closing date for nominations is Friday 31 March.
Awards will be presented by the Mayor at Annual Council and Mayor Making in May.