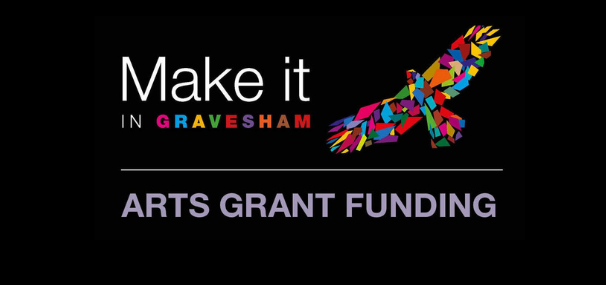 We are pleased to announce the return of the Make it – Arts Grants funding programme which offers financial support to local artists and creatives in the borough. 
This new round of funding will be primarily focussed on our 'Blooming Lovely' festival of all things floral. Blooming Lovely sees the town centre awash with colour and bursting with flowers and floral decorations.
We would like to invite submissions from artists or creatives who can create large scale 3D works on a floral theme from sustainable and/or recycled materials for display within St Georges Arts Centre.
Submissions are required to offer at least one community workshop during the exhibition which must be age appropriate and fully risk assessed. Submissions are encouraged from artists and creatives who live or regularly work within the borough, professional or amateur who have experience of working within the community and can deliver high quality and accessible projects.
The total grant fee is up to £2000.
About your project
The project submissions must achieve the following objectives.
To develop creative engagement opportunities for Gravesham communities
Offer a high quality, stimulating and inclusive activity for all ages and abilities to engage with
Be realistic and achievable
Be resilient to changing environmental factors
Delivery timescale
Submission deadline: 11 July
Selection: 15 July
Installation: 2 / 3 August
Removal: 29 August
How to apply
You can submit your application using our online form by 4pm on 11 July 2022.
Selection
A selection panel will review submissions and we aim to let you know the outcome of your application by the 15 July 2022.
What to expect if you are selected
Successful submissions will be informed in writing and required to sign and return a Condition of Funding Agreement before any funds are processed. 90% of agreed funds will be issued and the final payment of 10% will be made once a Funding Evaluation Form has been returned to us. In accepting this grant offer, you will be agreeing to publicly acknowledge our support by using the council logo on all publicity which in turn must be approved by the council prior to release. Additional conditions of funding may apply.