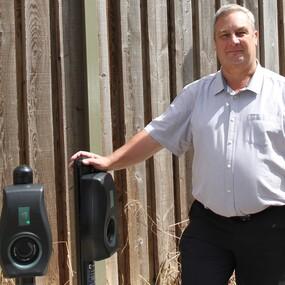 A further 24 electric vehicle charging points are now live around Gravesham, bringing the total available to drivers in the borough to 48.
There are six Connected Kerb chargers at Rathmore Road car park, Gravesend; two at Echo Square; four in Lansdown Place; four at Cygnets Leisure Centre; two at The Hill in Northfleet; and six at The Bay, Vigo.
They are in addition to 22 BP Pulse rapid chargers and one ultra-fast charger in Parrock Street car park, Gravesend, and two rapid chargers and one ultra-fast charger in Milton Place car park, Gravesend.
Cllr John Burden, Leader of Gravesham Borough Council, said: "It's never been easier to own an electric vehicle in Gravesham or use one to travel into the borough. That's important as we move towards our goal of achieving net zero by 2030, and improving air quality for those who live and work here.
"I hope the easy availability of charging points will encourage more residents to consider making the switch to electric vehicles."
Charging costs are paid directly to Connected Kerb or BP Pulse, depending on the charging point used.