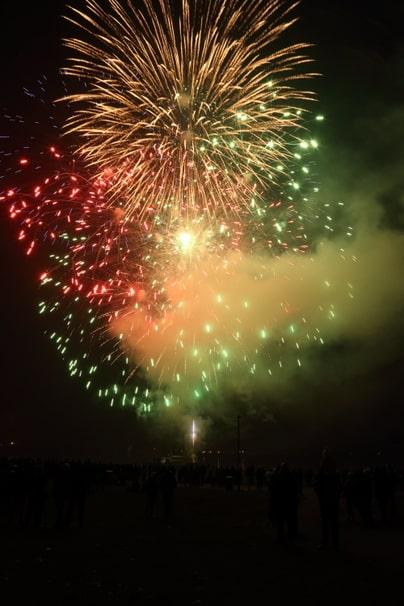 Gravesend's annual free firework display will not be taking place this year after Gravesham Borough Council was unable to secure sponsorship for the event.
Held each year at the town's riverside Promenade, in recent times the event has been entirely funded by sponsorship, meaning no council tax money has been needed to stage it.
However, the most recent agreement ended with last year's display and the council has been unable to secure a replacement sponsor.
Announcing the decision not to go ahead with this year's display, Cllr John Burden, Leader of Gravesham Borough Council, said: "I know this will be disappointing news for a lot of people, but we are not in a position where we can substitute council taxpayer's money for the considerable and generous amount of sponsorship it took to put the show on.
"To do so would mean we would have to make the difficult decision of which other and likely more essential services we would need to deprive of several thousand pounds of funding to divert it to the fireworks event, which is not a decision that would sit well with me, my fellow members or, I am sure, the great majority of our residents."
Cllr Burden explained that even were a sponsor to come forward now with an offer to support the event, it would be too late for it to go ahead this year.
He said: "The scale of the event means we have to order the fireworks several months ahead. In reality, our cutoff date for getting our order in was the end of July but we gave ourselves until the end of August in the hope of finding a sponsor, but it was not to be."
Cllr Burden said he hoped those who would normally attend the Riverside display would instead support some of the smaller community shows around the borough, many of which raised funds for local schools, organisations and good causes.
He added: "It is important to be clear, this is not a cost cutting measure on our part, as for a number of years now the display has not cost the council a penny thanks to the extraordinary generosity our sponsors, Swale Heating, for which I thank them."
Instead, the council's events team is working on Hallowe'en celebrations which will include shows and films at The Woodville, as well as a family show on LV21, while an interactive, immersive, murder mystery and escape quest tour will be held in the tunnels at Fort Gardens, Gravesend.
Hallowe'en will culminate in a packed programme at Gravesend Borough Market with a music based Spookfest on Saturday 28 October and a family event with face painting, craft-based activities and fancy dress on Sunday 29 October.
Local historian Christoph Bull will be leading Grim Gravesend tours on 28 October and there will be slime workshops in St George's Arts Centre throughout the day.
Cllr Burden added: "We will of course also have a full programme of Christmas events. We love Christmas in Gravesham, it's a really special time when our communities come together to celebrate.
"We'll be sharing details of what we have planned very soon."