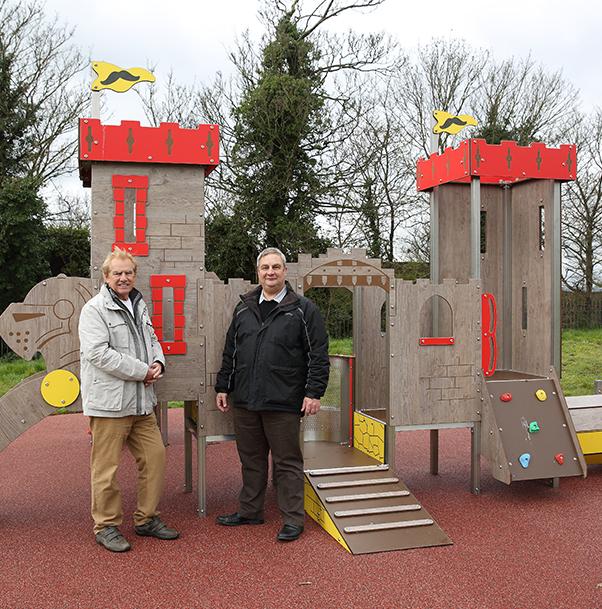 Gravesham's youngsters can get outside and get active as two new play areas are created and a number of existing sites across the Borough are refurbished.
New play sites have been created at Warwick Place, Gravesend, and Camer Park, Meopham, and work is just finishing at Kings Farm recreation space, while play areas at Medhurst Gardens, Fountain Walk, Park Place, and Windmill Hill in Gravesend are all being completely refurbished.
At Woodlands Park, Gravesend, and as part of the Queen's Green Canopy tree planting programme to mark Her Majesty's Platinum Jubilee this year, a sensory area has been created featuring wooden vandalism resistant play equipment, natural play areas, insect hotels and musical equipment. This has been accompanied by extensive bug friendly planting. Work is due to finish here later this month.
Unveiling the new site at Windmill Hill, Cllr John Burden, Leader of Gravesham Borough Council, said:
"Encouraging our youngest residents to get out in the fresh air, let off steam and exercise is really important.
"We are very aware of the health inequalities between those who live in some our more deprived areas and those who are lucky enough to live in some of the more rural parts of the Borough, where the opportunities to spend time enjoying themselves outside are far greater.
"That is why we have made a considerable investment in our play areas to encourage children to get out and to learn to enjoy exercise, a habit we hope they will get hooked on and continue to follow as they get older."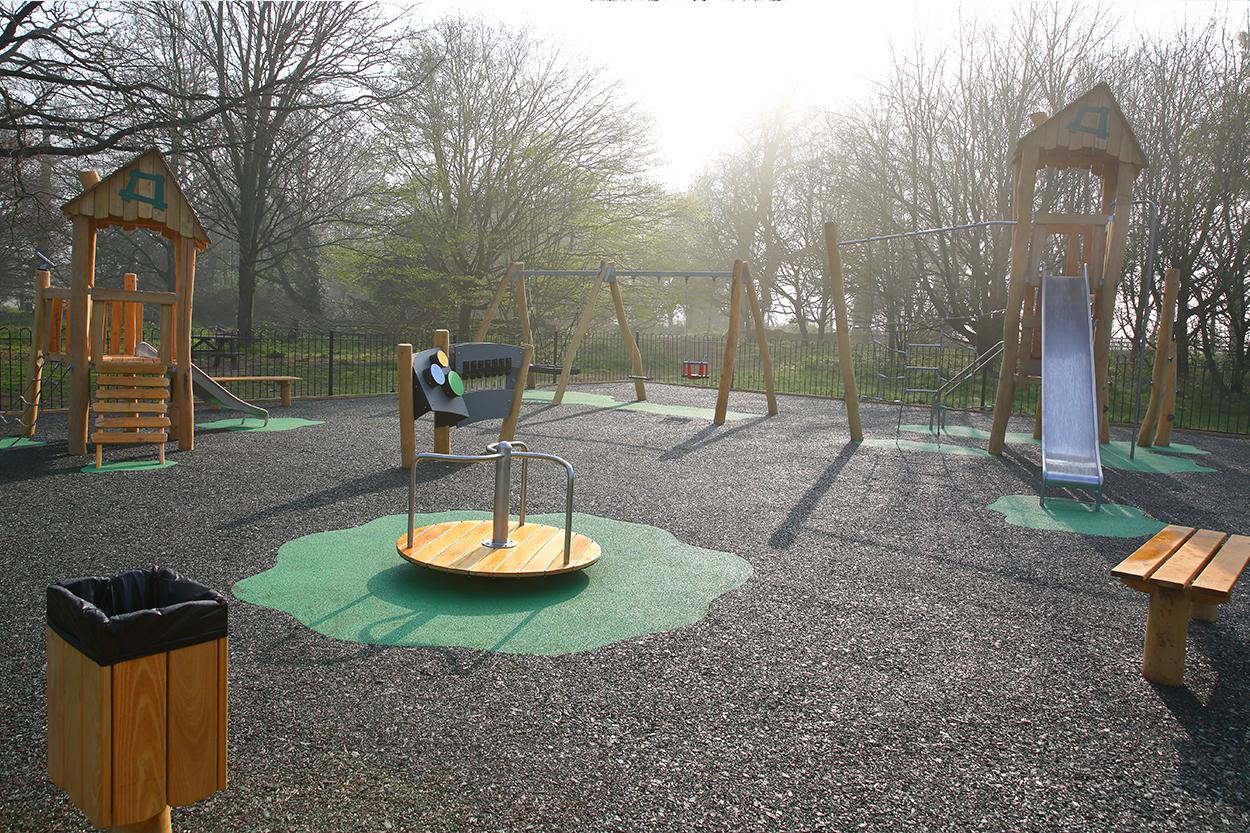 The authority recently opened its latest development of council-owned homes at Bishop's Court, Gravesend, which includes a family-friendly community space and a play area which can be enjoyed both by children of residents of the new development and those who live in existing homes in the area.
Cllr Burden added that the new and refurbished play areas were just a small part of encouraging healthier living across Gravesham.
He said: "We continue to support the work of The Gr@nd and the team there is doing an excellent and important job of educating young people on the benefits of healthy lifestyles, and we are, of course, working on plans for a new leisure centre to replace Cascades, which we are sure will attract many, many new users once it is open.
"These new and improved play areas are just the start and we will be refurbishing other play areas across the Borough in the coming months. This is just a small step on the road to a healthier Borough, and we hope generations of young people will get years of enjoyment from them."