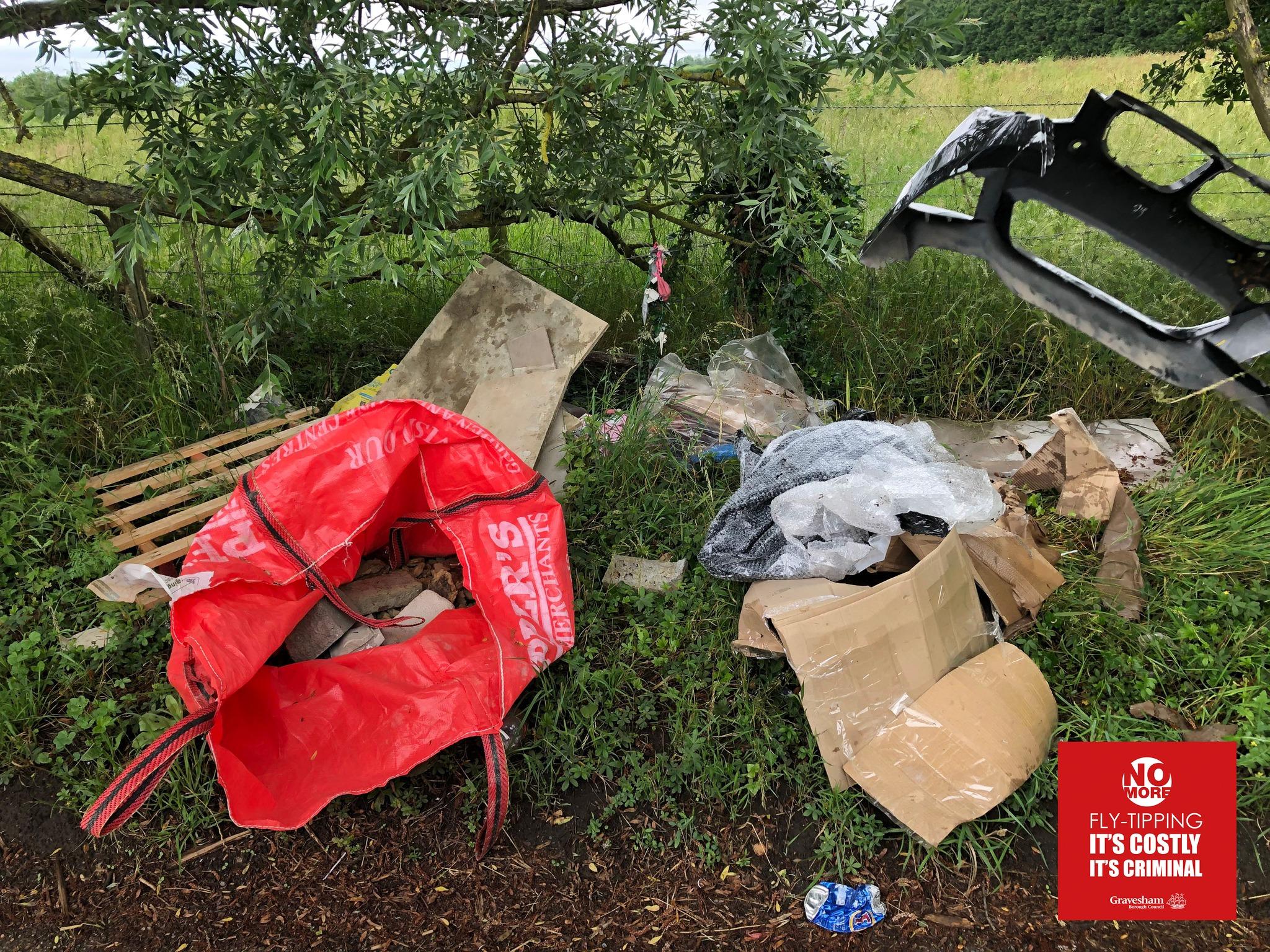 Successful enforcement action against fly-tipping resulted in man pleading guilty back in June 2021.
On 29 April, at Medway Magistrates Court, Aman Sahota, from 32 Oakdeane Avenue, Erith pleaded guilty to an offence under Section 110 of the Environment Act 1995.
In June 2021 a fly tipping offence occurred in Buckland Road, Higham. Evidence was found linking the defendant to the offence. A Gravesham Borough Council Environmental Enforcement Team officer requested Sahota to provide documents which would have identified who was responsible. He failed to do so and subsequently failed to engage with officers.
He pleaded guilty to the offence and was fined and required to pay costs totalling £741.
Cabinet Member for Community and Leisure, Cllr Shane Mochrie-Cox said:
"As a borough and as a society we should not be in a situation where we are needing to catch and fine people for littering, fly-tipping or any such environmental crime. Dumping rubbish in any place is not acceptable and we will continue to catch and fine these people. We have hidden cameras and plenty of other means of catching these offenders and will continue to do so. I'd like to personally thank all of the officers at the council working tirelessly to find these criminals and to those that have to clear the rubbish time and time again."
Find out more about disposing rubbish and reporting fly tipping.