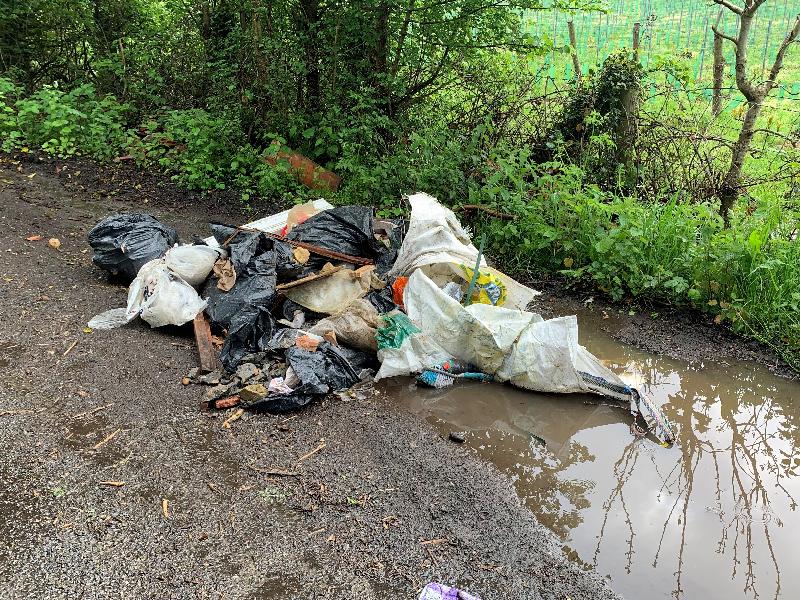 There has been enforcement action of over more than 300 cases of environmental crime in 2021/22 and an overall reduction in the number of cases reported.
Gravesham Borough Council took enforcement action over more than 300 cases of environmental crime in 2021/22 and a saw a reduction in the number of cases reported, according to a report examined by the authority's Cabinet at its meeting this week.
The actions, up from 130 in 2020/21, saw the authority issue 220 community protection warnings, two community protection notices, and 82 fixed penalty notices, while 10 cases were prosecuted through the courts.
Over the same period, reports of fly-tipping fell to 2,394 from 3,269 the previous year.
The figures reflect the creation in 2021 of a new Environmental Enforcement Team with the experience and resources to tackle complex investigations.
Speaking after the meeting on Monday evening, Cllr Shane Mochrie-Cox, Cabinet Member for Community and Leisure, said:
"Fly-tipping and littering comes through loud and clear as being right at the top of the issues our residents and businesses want to see action on.
"We listened to those views and created a team dedicated to tracking down and taking action against those who would despoil our town and countryside without any regard to the damage they do to the environment and the inconvenience and cost they cause others."
All reports of fly-tipping received by the council are now assessed by the Environmental Enforcement Team to determine whether there is the potential for evidence to be recovered from the site. If there is, officers will visit and carry out an initial investigation before the waste team attends to clear the fly-tip.
The team has been using anti-social behaviour enforcement powers to tackle environmental crime, and last year was given the power to issue fixed penalty notices to householders found not to have exercised their duty of care in ensuring their waste is being disposed of legally.
Community Protection Warnings - and subsequent Community Protection Notices when the warning is not adhered to - have been effective and have allowed an education first and then enforcement response to lower-level offending.
Enforcement activity focuses mainly on larger scale offences such as fly-tipping as a priority, and the vast majority of enforcement actions since the team was created have been for larger environmental crime offences, as opposed to litter fines. However, if enforcement officers witness any littering offences then action will still be taken.
Cllr Mochrie-Cox added: "The creation of our dedicated team and its work in investigating any incidents of environmental crime where evidence could lead them to the perpetrators has made Gravesham an unappealing destination for fly-tippers.
"We are, of course restricted in our efforts by the law in terms of the amount offenders are fined and the levels of costs we are awarded which dictates to an extent the resources we can commit to enforcement.
"However, our investment of time and money into tackling the problem head-on has sent out a very clear message – we do not tolerate fly-tipping here and we take action whenever we have evidence that leads us to those responsible."