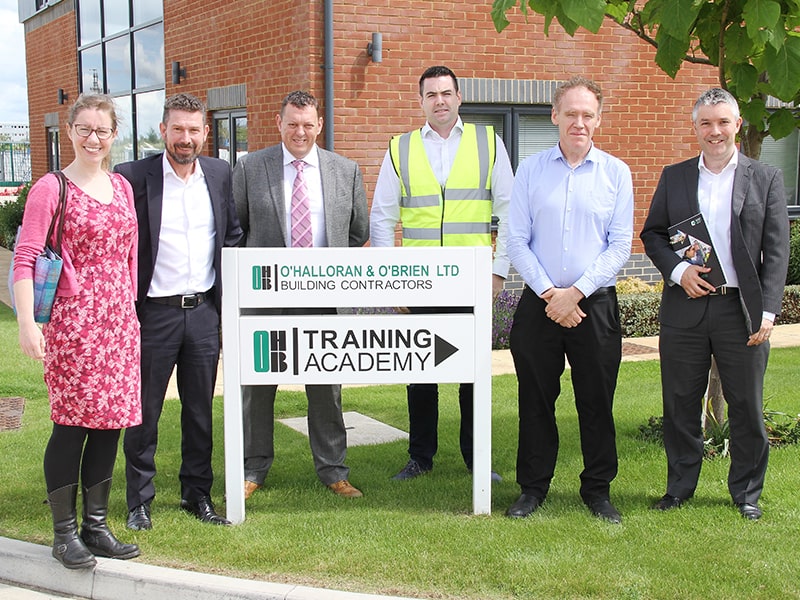 Funding has been awarded to O'Halloran & O'Brien training academy to support upskilling local people.
O'Halloran & O'Brien (OHOB) Training Academy awarded funding from the council to support upskilling of local people.
OHOB Training Academy have been successful in a bid to the council that will provide additional funds to support an ongoing commitment to assist local people to upskill and gain qualifications in construction and other related to the industry.
The Academy is offering pre-employment training and is creating job opportunities for young people seeking their first role, people that would like to have a change of career and those considering the sector for the first time.
OHOB Workforce Development Director, Martyn Price, MBE said: "We are delighted that Gravesham Borough Council have agreed to further support our activities and our future ambitions.
Our primary aim is to upskill local people and get them site ready prior to delivering underpinning qualifications that can support them throughout their life. This funding contribution from Gravesham Borough Council allows us to continue providing these opportunities for mainly young people and career changers who want to get into the construction sector."
Cllr Dr. Lauren Sullivan and officers from the council visited the OHOB Academy this week to meet and tour the training facilities.
Cllr Dr. Lauren Sullivan, Cabinet Member for Strategic Environment, Gravesham Borough Council said: "The work being done by OHOB is creating 'hands on' opportunities for local people to gain new skills and to get started working in the construction industry, which is a large and growing sector in Gravesham and north Kent.
We look forward to hearing about the success of local people as they grow with the Academy and enjoy the exciting range of careers on offer within the modern construction industry.
OHOB is a Gravesham success story and their commitment to training and helping local people to develop their skills and find employment is a very welcome initiative"