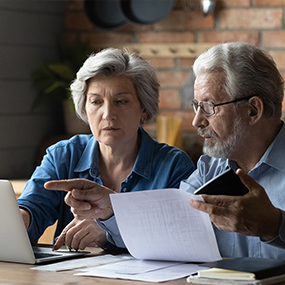 Gravesham Borough Council is helping around 750 families in the borough meet their energy bills with direct financial support.
The families identified who are of pensionable age, in receipt of council tax reduction and meet other specific criteria will be getting letters from the council telling them they will be receiving £343.29 towards their bills using money from the Household Support Fund.
There is no application process for families to go through. The money will be paid into bank accounts between 20 and 30 September, or the council will credit their council tax bill with the same amount where it does not hold bank details for them.
Recipients have been identified via the council's Low Income Family Tracker (LIFT) tool, through which it can proactively research families in the borough who may need urgent financial support for a variety of reasons.
Cllr John Burden, Leader of Gravesham Borough Council, said: "We know the energy bills are a real concern for so many people at the moment.
"Our LIFT tool is an exceptional asset in that it allows us to identify families and individuals in the borough who may need additional help from us or who are not claiming all they are entitled to and don't even realise that themselves.
"It is helping us make a real difference to people's lives."
Cllr Burden added that the council understood that people were struggling with the cost of living crisis and urged them to contact the authority if they were concerned about being able to meet their council tax payments or pay their rent on time.
"If you are finding it difficult to make ends meet, it's important to talk to us sooner, rather than later," he said. "Please don't ignore the problem hoping it will just go away – it won't.
"There are a number of ways we can help you and we will talk those through with you and agree the best way forward for your own personal circumstances.
"We know the pressure everyone is under and we want to help where we can."