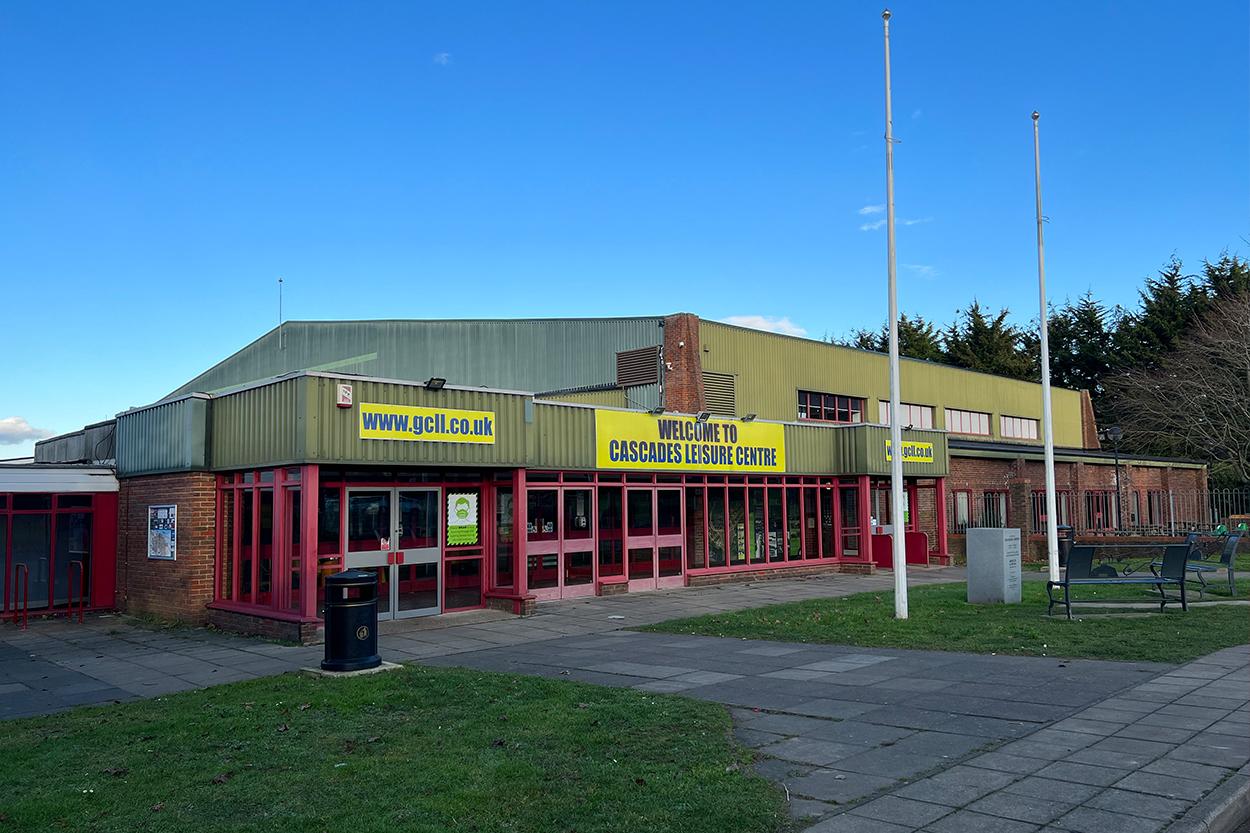 Plans for the new leisure centre to deliver a net-zero ready building were agreed this week.
The new Cascades leisure centre will be built to the highest environmental standards while providing regional standard sports facilities alongside fun activities for families after a preferred scheme was chosen this week.
At its meeting on Monday evening (7 November), Gravesham Borough Council's Cabinet agreed that it would use a range of proven approaches, targeting an approach known as 'Passivhaus', to deliver a net-zero-ready building, which would be built on the site of the current Cascades leisure centre in Thong Lane, Gravesend.
In addition, Cabinet agreed the design should incorporate:
A café/hub/reception zone
Soft play, clip and climb
Leisure water area with slash pad and internal flumes
A 25m, eight lane swimming pool capable of hosting regional competitive swimming events
17m x 7m adjacent learner/teaching pool
100 permanent spectator seating/viewing area for the main pool
Six court sports hall for sports development and regional competitions
Large fitness suite, with 100+ stations,
A Spin studio and two fitness studios for class activity
Community spaces
Squash court provision with removable middle wall for multi-functional activity area
Pool-side sauna/steam room
Improvements to outdoor spaces.
Speaking after the meeting, Cllr John Burden, Leader of Gravesham Borough Council, said: "This is a once in a generation opportunity for us to provide a leisure centre to be proud of for our current and future families of the borough.
"Anyone who uses our centre at Cascades knows that it has reached the end of its natural life and a replacement is needed. We need to take this opportunity to create a centre fit for the 21st century, both in terms of the facilities available and its impact on the environment."
Cllr Burden added that the current Cascades leisure centre was the second biggest emitter of carbon in the council's estate of buildings after Gravesend Civic Centre and a replacement would make a significant contribution towards the council's pledge to become a net zero borough by 2030.
He said: "There is currently only one Passivhaus standard leisure centre in the country, which officers have visited to understand how we can work to the same principles here in Gravesham and get as close to Passivhaus levels as we can while keeping the project affordable.
"Aiming for such high environmental standards comes at a financial cost, but to shy away from this target would be false economy as further down the line we would be obliged to carry out extensive and expensive further work to retrofit the new building to meet Government legislative requirements to achieve its national net zero target by 2050.
"We need to do it properly and seriously, and we need to do it now."
Cllr Shane Mochrie-Cox, Cabinet Member for Community and Leisure, said the new centre would be expected to attract both serious sports competitors and those looking for more relaxed, family-orientated activities.
He said: "As a listening council we know through our engagement with the community that an improved leisure offer in the Borough is something that residents and visitors have asked for some time.
"As an administration we are determined to deliver on this improved offer in line with our long-term Sports, Leisure and Active Recreation Strategy which seeks not only to develop this Borough-wide sport and leisure offer and also tackle the wider health inequalities that have plagued our Borough for too long.
"Our new leisure centre at Cascades represents just the first phase of this approach, facilitating a holistic experience for people to live a healthier lifestyle, enjoy fun, new experiences and develop their sport and training expertise as well as hosting competitions up to regional level right here in Gravesham.
He said: "Once Cascades is complete we shall work on proposals for leisure plans in the west of the Borough including Cygnets and we will engage with residents in the same way we are working with residents on the replacement for Cascades. In the meantime, we are fully committed to retaining two municipal leisure centres in the Borough and will work with our communities to maintain this offer while on this journey. In the meantime, both current facilities at Cygnets and Cascades will remain fully open and operational."
Cllr Mochrie-Cox added that it was important local people continued to have their say on what they would like the new centre to include.
He said: "While Cabinet has voted for its preferred scheme at this point in time it simply gives us a broad picture of the direction we should be going in. We are still at an early stage in working up designs, and we do want to know what current and potential users would like to see.
"We have a public consultation open until 20 November, with suggestions and feedback received being fed into the design process. This will be a community venue and its important the community tells us what it wants and why."