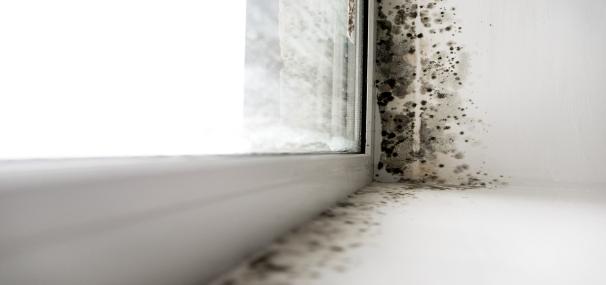 We are highlighting the importance of all householders to take steps to prevent mould from forming in their homes and to treat it quickly and effectively.
The advice comes following the tragic death of two-year-old Awaab Ishak from Rochdale, which was attributed to health issues arising from mould in the family's home.
Cllr Jenny Wallace, Gravesham Borough Council's Cabinet Member for Housing Services, said: "We were all so sad to hear of Awaab's death, and all our thoughts are with his family.
"This tragedy has highlighted the serious nature of damp and mould. As a social landlord we are committed to ensuring each and every one of our council-owned homes is well maintained, and that we deal quickly and efficiently with all reports of damp and mould.
"Of course, the issue isn't restricted to social housing. Any home can be vulnerable to mould and it's important all householders understand the measures they can take to prevent it in the first place, and what they can do to stop it spreading if it does find its way into their home."
At this time of year especially, it is important to keep kitchens, bathrooms and any room where washing is being dried or aired well ventilated.
If mould does find its way into your home, a simple mixture of one cup of water and one cup of white vinegar in a spray bottle makes for an effective mould cleaner, and the sooner you tackle the mould the better.
Find out detailed advice on how to prevent damp and mould in the home and what to do if it occurs.
If you are a Gravesham Borough Council tenant, it is important you report cases of damp and mould via our online form, as soon as possible, or by calling 01474 337777.
Cllr Wallace added: "We take all instances of damp and mould very seriously and while our staff and contractors will report any issues they find while working in our council homes, it's important that our tenants do whatever they can to prevent problems in the first place and to report any issues straight away."