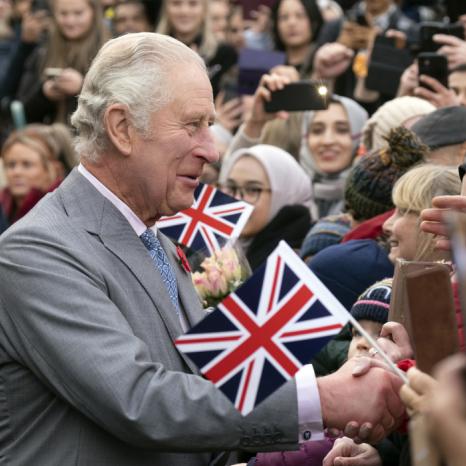 The Coronation ceremony for His Majesty King Charles III will take place on Saturday 6 May 2023.
If you are planning an event to celebrate His Majesty's Coronation, we have included information below on how to plan your event or attend another within the borough.
Street Party Road Closures
If you are organising a community street party, you may need to apply to Kent County Council for a road closure. See important information for event organisers including how to arrange a street party.
The deadline for applications is 3 March 2023.
The Coronation Big Lunch
Communities across the UK are being invited to come together for The Coronation Big Lunch, as part of the official celebrations for HM The King's Coronation.
Bring your neighbours and community together to share friendship, food and fun with a Coronation Big Lunch this May.
Read how to get involve and to sign up for your free coronation lunch pack
The Big Help Out
The Big Help Out, on 8 May, will provide an opportunity to reflect on the legacy of His Majesty's service and showcase the impact of volunteering within communities. People across the UK will be able to get involved and more detail is available on The Big Help Out website.