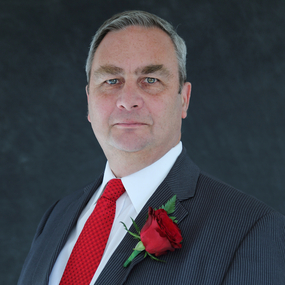 Gravesham Borough Council faces tough decisions over the coming years to tackle an anticipated budget gap of £4.3 million predicted for the financial year 2026/27.
The challenge the authority is facing and measures already taken in an attempt to meet them have been laid out by council Leader Cllr John Burden who presented Gravesham's budget for the coming financial year to a meeting of the full council on Tuesday evening (21 February).
He outlined how from being one of the few local councils to present a balanced 10-year Medium Term Financial Plan in its budget for 2020, the impact of the Covid-19 pandemic followed immediately by high inflation and soaring energy and fuel costs had left the council with the impending deficit.
He added that while being able to present a balanced budget for the coming financial year due to the strong management of the council's finances historically, action to address the budget gap would need to begin straight away to respond to the challenges the council is facing.
Cllr Burden said: "Local councils are not immune from the financial pressures families and businesses across the country are facing.
"We all know fuel and energy costs have risen exponentially, while rising inflation has been pushing up bills across the board.
"Members and officers have been working hard for many months to find ways to bridge the budget gap we know is coming while protecting our essential services to residents and businesses, but as fast as we identify measures to help, we are confronted by further increases in costs.
"In the short period since October 2022 our costs have risen by £1.3 million. Quite simply, like councils across the country, we are having to sprint to stand still in terms of trying to balance our budget."
Cllr Burden explained how the impact of the cost-of-living crisis on families and individuals was having a serious knock-on effect on the council's financial position.
He said: "We currently have historically high numbers of families living in temporary accommodation provided for them by this council. We have a legal and moral duty to put a roof over people's heads where they face the threat of homelessness, and it is a duty we take extremely seriously.
"But that comes at a cost. We are looking at having spent in excess of £1,500,000 on temporary accommodation in this financial year alone, a figure far, far higher than we have ever spent before and far above what we budgeted for at the start of the year.
"Coupled with the other financial challenges in front of us, this means we are having to look very carefully at where we can make savings and where we can maximise our income. This budget is very much part of the process of addressing the impending £4.3 million budget gap while keeping the burden on our council tax payers at reasonable levels.
"Like all in the public sector, since 2010 the council has been subject to unprecedented austerity measures intended to reduce the central government budget deficit. This has resulted in the level of financial support it receives directly from central government falling, increasing the burden on local taxpayers and businesses.
"In the last 10 years the council has worked tirelessly to manage its spend, find new ways of generating income while continuing to deliver for its community.
"This year we have put forward a £14 million budget. If we had taken no action over the last 12 years, inflation alone would have seen our proposed budget being nearer to £23 million. The challenges we have faced, and continue to face, are huge."
Full council agreed an increase in the Gravesham Borough Council element of the Council Tax bill of less than 13 pence a week from £217.98 a year last year to £224.46 this year for a band D property.
In Gravesham, 58% of properties fall within bands A-C, meaning they will pay less for the Gravesham element of their bill.
Additional charges will be levied by Kent County Council, Kent Police, Kent Fire and Rescue and parish councils.
Cllr Burden added: "We are fortunate in some respects in that after years of careful and prudent financial management, we arrive at this point from a much stronger base than other local authorities.
"However, there can be no escaping the fact that what is at the moment a £4.3 million budget gap is going to need to be addressed in the coming years and to do that we are going to have to make some incredibly tough choices and decisions."