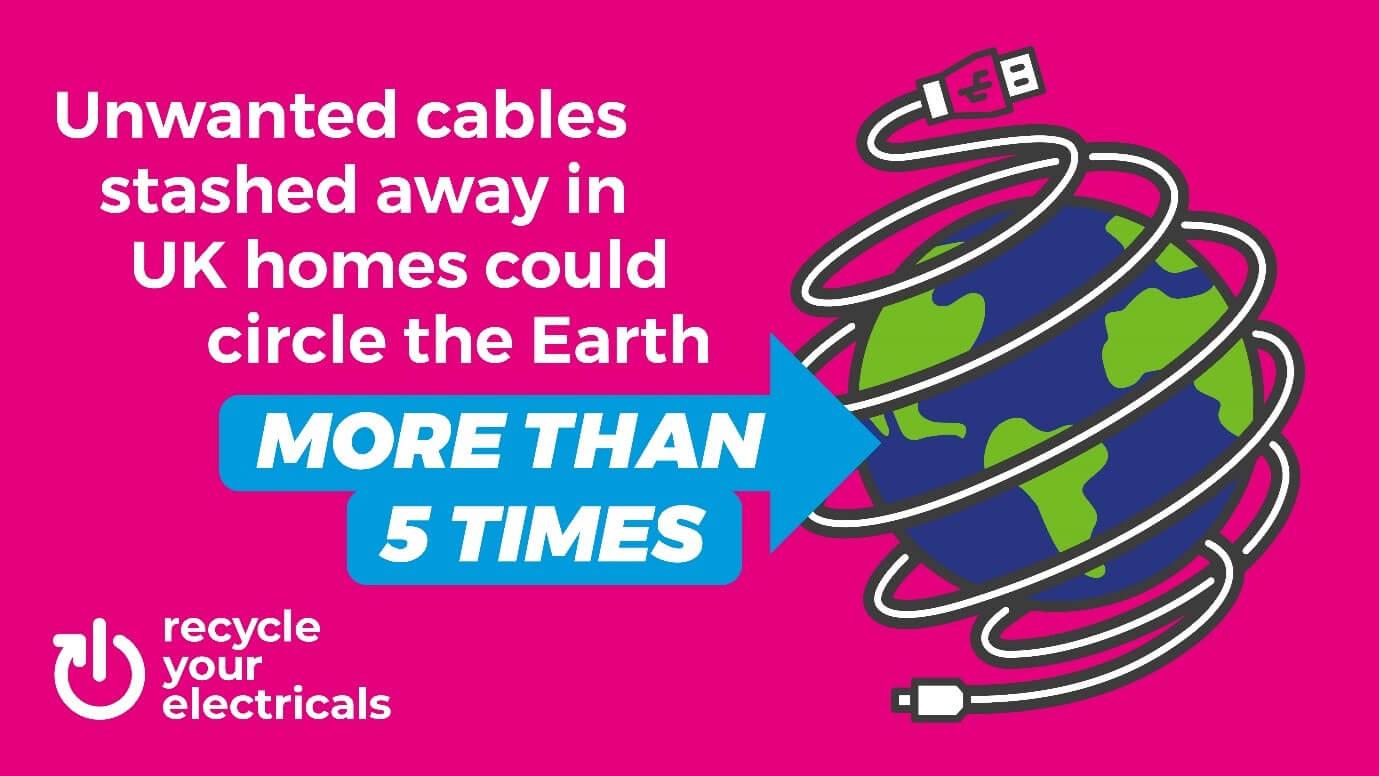 With spring here, many of us will be decluttering our homes. So what better time to finally tackle that drawer of old, unwanted electricals!
Did you know we're holding onto 140 million cables in our homes - enough to circle the earth more than 5 times!
Anything with a plug, battery or cable can be recycled. When sorting through your old electricals, ask yourself:
● Could this be fixed?
● Could this be donated to someone in need?
● Could I sell this and make some extra money?
Repairing, donating or selling are all great ways to give your old electricals a new lease of life, while freeing up space in your drawers or cupboards - a win-win!
If you can't donate, repair or sell your electricals, always recycle them. Simply bag them up and drop them off at your nearest recycling point using the www.recycleyourelectricals.org.uk postcode locator.