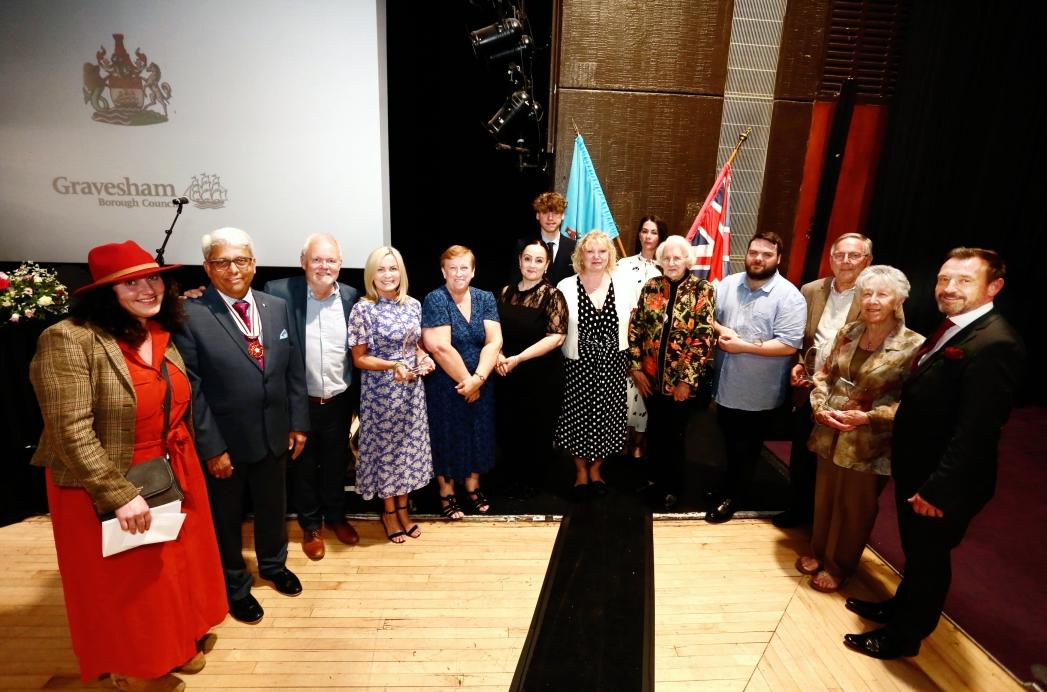 Gravesham Borough Council has highlighted and honoured the work of those who go above and beyond for the local community at its Civic and Community Awards 2023.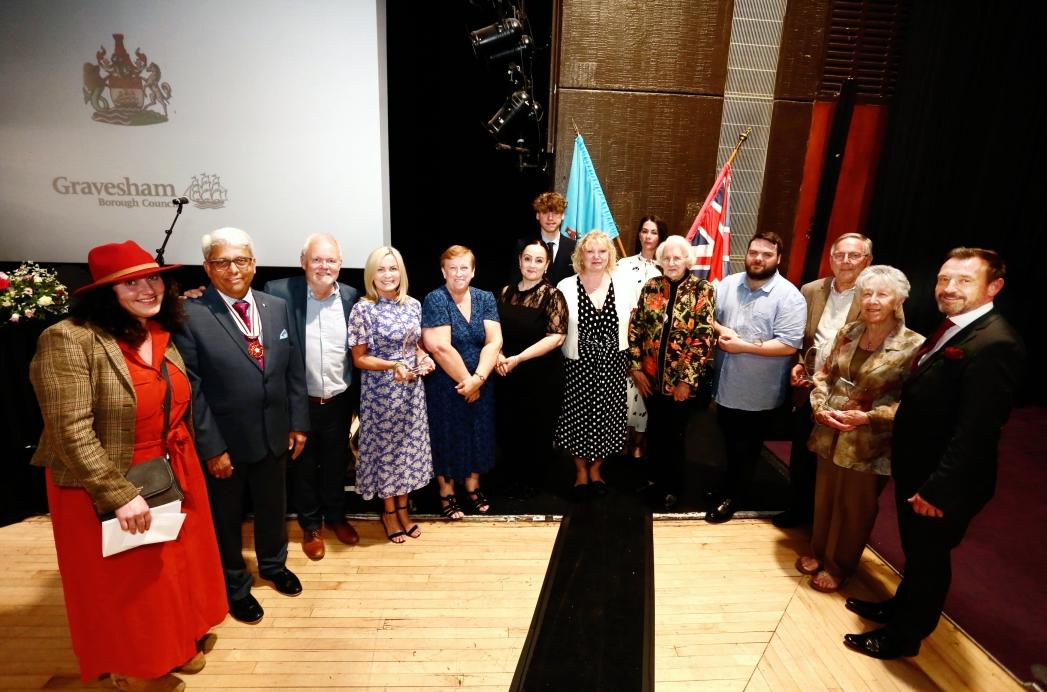 Gravesham's Annual Awards scheme is the council's opportunity to celebrate and recognise the voluntary contributions to the community of people living and working in Gravesham.
The awards are part of the Annual Council Meeting, held this year on Tuesday 16 May.
The Community and Civic Awards were presented by the outgoing Mayor of Gravesham, Cllr Peter Scollard.
The winners are:
Dave Parnell, for his many years of voluntary service to the Thames and Medway Canal Association. He has volunteered many hours to maintaining the canal and towpath, managing volunteers, and raising awareness of the group and raising funds.
Maria Butler, who runs the Riverview Little Knits and organises projects to support good causes and distributing the knitted items.
Maxime Carolan, who at only 14 years old has been selected to play for the England national volleyball team. He raises funds for mental health charities and for Volleyball England.
Peter Scutts and Kerry Holmes, for setting up the Elliott Holmes foundation following their son's suicide which provides direct access to counselling for young people aged 13-18 in Gravesham.
Graham Broadbent, for providing free use of his business venues to local community groups over many years. He also provides free tickets to events for those who are struggling, and is constantly embracing ways to do more to support the local community.
Adrian Flaherty, for providing free Christmas Lunches on Christmas Day and offering free use of No 84 Café to local community groups. He has helped many local people in need over the years.
The Mayor's Special Award was presented to Eileen Perks who for many years has run Gravesham and Dartford PHAB, a social club for disabled and non-disabled people in the area.
Four people were highly commended for their work in the local community, and were recognised and mentioned at the ceremony.
Those featured were: Michael Cubitt, Andrea Jackova, Riverview Little Knits, and Janet Yeo.
Speaking after the ceremony Cllr Lauren Sullivan, Gravesham Borough Council's Cabinet Member for Community and Leisure said:
"Our awards are a recognition and tribute to these outstanding individuals or groups who have shown civic mindedness by helping others, and coming together to give so much of their expertise, experience and time in so many different ways, to serve the community.
"Each year it is an ever more difficult process to select our winners from the range of nominations we receive, and therefore in addition to congratulating our winners and highly commended recipients last night at Annual Council I also wish to pay tribute and recognise all those nominated and offer our thanks for all of their efforts."