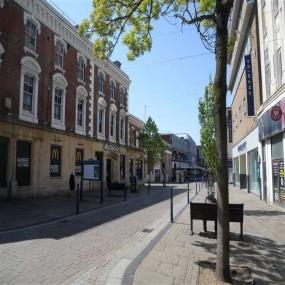 Have your say on Community Safety to help shape our local priorities for the next 3 years.
Our Community Safety Partnership team want to consult with you, over your priorities for the local area regarding safety, crime and reducing anti-social behaviour (ASB).
They want to hear your opinion, even if you have only just moved to the borough, work or study here, or have completed a survey before.
Your comments will help decide our local priorities for the next 3 years, as we continue to prevent and reduce crime and to protect you, your family and our neighbourhoods.
This survey will be asked annually, to understand the changes in levels of ASB and crime, plus respond to emerging priorties quickly, so we can be as effective as possible in keeping our Borough safe.
Have your say
Have your say and tell us about your neighbourhood - the good and the ugly. Be an active by-stander, have your input and shape local strategies and priorities for next 3 years.
The survey takes approximately 10 minutes to complete.
The survey will ask about crime, anti-social behaviour and safety. We also would like to find out, how you find the GBC's public engagement offer to establish how else we can deliver information and educate about safety.
Community Safety Partnership
Our Community Safety Partnership, works together to reduce crime and improve community safety with key partners:
Gravesham Borough Council
Kent Police
Kent Fire and Rescue Service
Kent County Council
Kent Surrey and Sussex Community Rehabilitation Company
NHS Dartford, Gravesham and Swanley Clinical Commissioning Group
Kent Police and Crime Commissioner
Our Partnership is also chaired by the Council's Elected Member with Community Safety in their portfolio to ensure that there is democratic oversight.
Keeping Gravesham Safe
Find out more about the work of our Community Safety team in keeping Gravesham Safe. Where you will find information about e-scooters, preventing fraud, CCTV and much more.