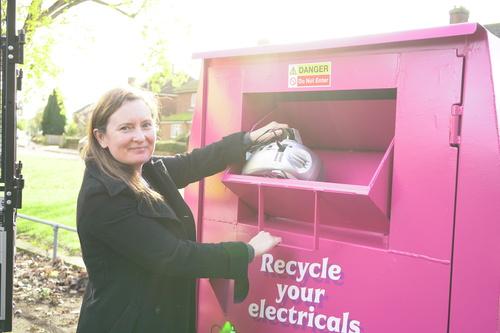 Plans unveiled today for small electrical recycling banks for the borough.
The bring-bank project launches today 20th November 2023 in the hopes that 108,000 residents in the local community will get behind its drive to recycle their electricals.
The 18 small electrical recycling banks will mean almost all residents will be able to easily recycle their small electricals within a one-mile radius of their homes. The banks will be serviced by an electric van.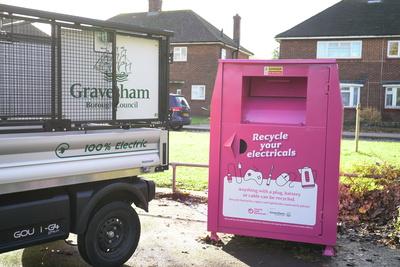 This is one of more than 40 UK projects funded by Material Focus. They are a not-for-profit leading the Recycle Your Electricals campaign, and have provided £22,418 for us to launch the small electrical recycling banks. The project will lead the way in Gravesham, joining other projects around the country, making it easier for 10 million UK residents to recycle their electricals.
The small electricals recycling banks will be backed up by a year-long awareness-raising campaign to highlight the growing issue of e-waste and the ways that they can be recycled or re-used.
We will work with parish councils, schools and community groups to raise awareness and to encourage use of the new recycling banks.
The aim of the nationwide Electricals Recycling Fund is to significantly reduce e-waste and its environmental impact by making it easier for consumers to recycle their electricals. The projects that have been funded by Material Focus include a variety of recycling methods, from kerbside collections to more drop-off points in schools, community centres, and bring banks. Overall there will be more than 400 new collection points plus kerbside collections for 5.5 million UK residents.
Recycle Your Electricals research has shown that 80% of consumers believe recycling is a good thing, and many of us already recycle things like paper and plastic. Research has also shown that most of us have unwanted electricals we want to get rid of, even if it's just a drawer of cables - millions of electrical items are hoarded in UK homes. And yet 39% of people bin electricals rather than recycle them say they think it's simply too hard to recycle. The aim of these projects is to overcome these issues by making it easier to recycle electricals.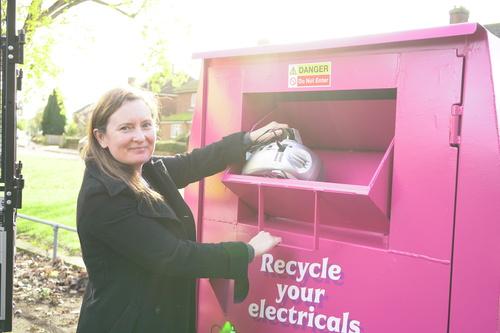 Cllr Emma Morley, Gravesham Borough Council's Cabinet Member for Operational Services, said:
"This new scheme will help us take an important step towards our ambition of becoming a net zero borough by 2030.
We have carefully planned the locations of our recycling points for small electricals to make sure they are within easy reach for everyone within the borough.
"I know these are the sorts of items people are often confused about how to dispose of. These new recycling points make that a problem of the past."
We are thrilled to support Gravesham's small electricals recycling project that addresses the pressing issue of e-waste." said Scott Butler, Executive Director of Material Focus. "By investing in improved collection and drop-off services and exploring new recycling methods, we are taking a significant step towards creating a more sustainable future by making it easier for 10 million more people to recycle their electricals.
To find your nearest recycling point search recycle your electricals.