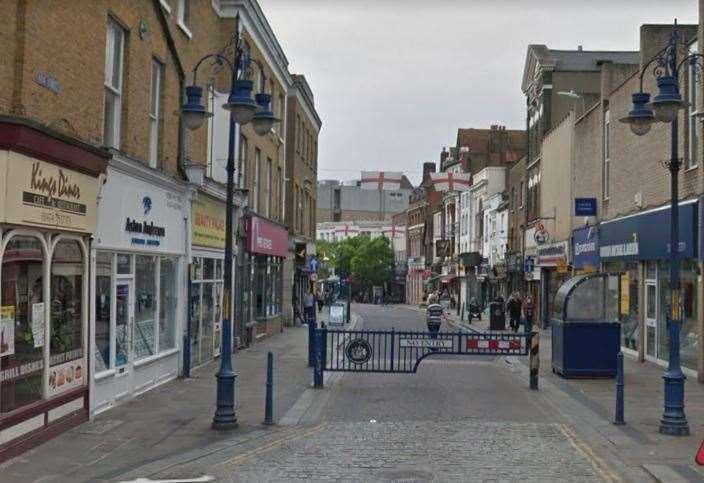 Bus routes are changing in Gravesend town centre with the closure of the bus gate on King Street from 1 April.
From April, services that currently run via King Street and use the bus stops there will pick up and drop off at the Garrick Street/Barrack Row bus hub, where they will link directly with rail services, taxis and Fastrack services.
King Street will join the rest of the town centre area in being pedestrian access only between 10am and 8pm every day.
Explaining the changes, Jamie Izzard, Gravesham Borough Council's Director of Community and Leisure, said: "It has long been our ambition to remove buses from the main shopping area of Gravesend, and the opening of the new bus hub has provided the perfect opportunity to do that.
"Taking buses away from King Street will create a safer, more pleasant shopping environment with less pollution and safer walking for pedestrians.
"It will also make a for a safer venue for our major events, such as the St George's Day Parade and our Christmas lights parade, both of which pass through the town centre.
"I would like to thank Arriva, our local bus operator, for agreeing to this important change for the good of the town."
Emergency access to King Street for builders and utility companies during pedestrianised hours will be via permits available from the Town Centre Manager, as currently operates elsewhere in the town.
Find out more information about the Town centre pedestrian area.