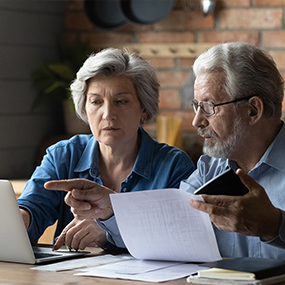 Residents concerned about being able to afford to pay their council tax bill are being urged to contact us now to speak about what help they can be given.
The call comes as the council begins to issue bills for the coming year, which see an increase in the our element of the Council Tax bill of less than 13 pence a week from £217.98 a year last year to £224.46 this year for a band D property.
In Gravesham, 58% of properties fall within bands A-C, meaning they will pay less for the Gravesham element of their bill.
Gravesham keeps just 11% of the council tax collected, with the rest going to Kent County Council, Kent Police, Kent Fire and Rescue and parish councils.
Encouraging residents to speak up early if they faced difficulty paying their bill, Cllr Narinder Singh Thandi, Cabinet Member for Performance and Administration, said: "We know nobody likes getting bills, but the fact is the vast majority of our income that pays for the services we provide to our residents comes from the council tax.
"Having said that, we know the cost of living crisis is hitting local people hard and many are struggling to pay their bills.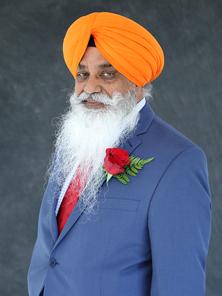 "There are many ways we can help those who find they cannot pay their council tax, but it is important they contact us sooner rather than later before they begin to find themselves in debt.
"There should be no embarrassment attached to contacting us for help; we don't judge people, we just want to help put their minds at rest and remove the stress of potential debt."
However, Cllr Thandi warned the council would continue to pursue those who refuse to pay and recover monies owing to the authority.
He said: "Those who try to evade paying council tax, or any other money they owe this council, are selfishly placing an extra burden on the vast majority who pay their way.
"Our counter fraud team works tirelessly to track down those who won't pay, with a great deal of success."
In the past four years, the work of the counter fraud team has seen the council recover more than £480,000 in additional council tax alone, by identifying people falsely claiming discounts or exemptions.
When the recovery of business rates, fraudulently claimed Covid Business Grants payments, and other issues are included, the team has recovered more than £700,000 over the same period.
Cllr Thandi said: "It is important that those who abide by the rules and play their part in helping fund our services know we are very active and doing all we can to recover money being withheld from us and so reduce the burden on them."
If you are struggling with your council tax, please complete our simple online form to see if you could be considered for a payment plan.
Read about other forms of help available if you are struggling to pay or if you need further advice email council.tax@gravesham.gov.uk, or call 01474 33700.